Returning Your Kia Lease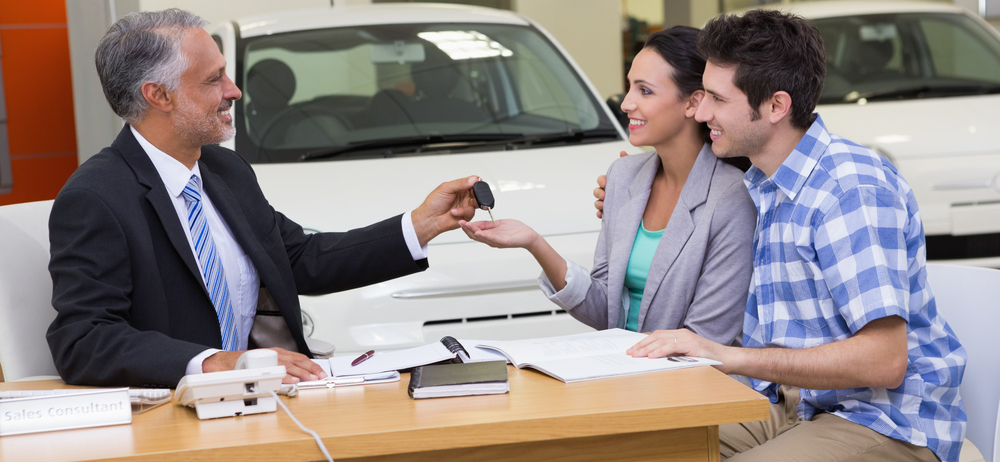 Here at our Pasadena area Kia financing department, we aim to make every step as easy as possible for our shoppers. When it comes to our lessees, this includes the lease return process.
If you decided to lease a Kia with our Pasadena team and that lease term is drawing to a close, then it's time to start preparing for the return of your lease. So, what should you do ahead of time to make sure everything goes smoothly?
Inspecting Your Vehicle
About four months prior to the end of your lease, you should receive a lease return kit from Kia; let us know if you haven't. This kit will tell you what to look for, and will also provide tools for properly gauging any damage to the vehicle.
Use the provided measurements to check the severity of dents, sings, scratches, paint chips, and punctures. You'll also want to check the tread depth and any damage to your tires or wheels, as well as any chips, spiders, or cracks to your windshield and any peeling of window tints (if you have them). Inside, look for cuts, holes, stains, or burns in the upholstery or carpet.
Dealing With Damage
When you lease a vehicle, you enter into an agreement to return the vehicle in reasonably good condition. While minor scratches and other damage are acceptable–this is typically referred to as "regular wear and tear"–excessive damage will need to be addressed.
You have the option of paying for the damage when you return your lease or choosing to repair it beforehand. If you opt for the latter, we invite you to schedule a pre-return inspection at our service center within 60 days of your return date.
Returning Your Vehicle
When it's time to return your vehicle, bring it back to us along with all of the original equipment. This includes your owner's manual, spare tire, and any spare keys. Then come in and see us. After your vehicle is returned, you can expect your End-of-Term Invoice shortly after.
Of course, most of this doesn't apply to you if you're planning to purchase your Kia by financing the remaining value of your vehicle. Alternately, you can look forward to loyalty rewards that offset much of your turn-in costs if you choose to lease or finance another new Kia within 60 days of your lease return!
Ready to schedule your turn-in appointment, or want to talk about your other lease-end options? We're here to help! Don't hesitate to contact the Community Kia team directly by calling (832) 361-3364 today.
Sales Hours
(832) 612-3807
| | |
| --- | --- |
| Monday | 9:00 am - 8:00 pm |
| Tuesday | 9:00 am - 8:00 pm |
| Wednesday | 9:00 am - 8:00 pm |
| Thursday | 9:00 am - 8:00 pm |
| Friday | 9:00 am - 8:00 pm |
| Saturday | 9:00 am - 8:00 pm |
| Sunday | Closed |